The Best Cloud Hosting for 2017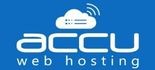 Linux OS
10GB Storage (Cloud (SAN / NAS) Storage)
100GB Bandwidth
Free Domain Registration
Hosting of Unlimited domains(sites) in 1 account
Account Setup - 1 Hour
30 Days Money Back Guarantee
(Denver, US),
(Mumbai, India),
(Singapore, Singapore)

Anonymous
&nbsp"They been responding quickly to my requests. So far, I am experiencing 100% uptime. Thumbs up "&nbsp Read More »
Personal Website for $5.06 / month
Linux

N/A

10GB

100GB

150

Unlimited
Cloud (SAN / NAS) Storage

$5.06

$59.46

30 Days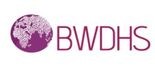 Linux OS
1GB Storage (Cloud (SAN/NAS) with SSD)
10GB Bandwidth
Free Domain Registration, Daily Backup
Hosting of 1 domain(site) in 1 account
Account Setup - 1 Hour
30 Days Money Back Guarantee
Home - Bradford and Leeds Web Design and Hosting Services
Tiny UK Cloud Web Hosting for $2.5 / month
Cloud (SAN/NAS) with SSD

$2.5

$7.5

$15

$30

30 Days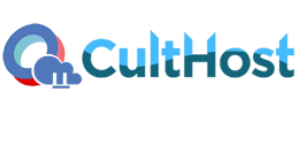 Linux OS
Unlimited Storage (Cloud (SAN/NAS) with SSD)
Unlimited Bandwidth
Free Domain Registration, Daily Backup
Hosting of 1 domain(site) in 1 account
Account Setup - 1 Hour
30 Days Money Back Guarantee
(London, UK),
(Sydney, Australia),
(Chicago, US)

Merlin Joseph
&nbsp"I like their control panel and fast servers. Customer support is excellent. Never had any down time..."&nbsp Read More »
Starter for $3.12 / month
Linux

N/A

Unlimited

100

1
Cloud (SAN/NAS) with SSD

$3.12

$37.5

30 Days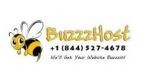 Linux OS
Unlimited Storage (Cloud (SAN/NAS) with SSD)
Unlimited Bandwidth
Free Domain Registration, Weekly Backup
Hosting of 1 domain(site) in 1 account
Account Setup - 1 Hour
30 Days Money Back Guarantee
(Amsterdam, Netherlands),
(Southfield, MI, US)
Michigan Cloud Hosting, Domains, VPS, and Dedicated Servers - BuzzzHost
Starter Plan for $3.99 / month
Linux

N/A

Unlimited

100

1
Cloud (SAN/NAS) with SSD

$3.99

30 Days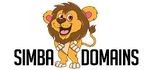 Linux OS
Unlimited Storage (Cloud (SAN/NAS))
Unlimited Bandwidth
Free Domain Registration, Weekly Backup
Hosting of 1 domain(site) in 1 account
Account Setup - 1 Hour
30 Days Money Back Guarantee
(Bangalore, India),
(London, UK),
(Houston, US)
Personal Cloud for $15.18 / month
Linux

N/A

Unlimited

Unlimited

1
Cloud (SAN/NAS)

$15.18

$45.54

$91.08

$182.16

30 Days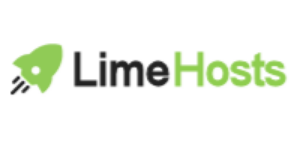 Linux OS
Unlimited Storage (Cloud (SAN/NAS) with SSD)
Unlimited Bandwidth
Free Domain Registration, Daily Backup
Hosting of 1 domain(site) in 1 account
Account Setup - 1 Hour
30 Days Money Back Guarantee
Regular Unlimited for $0 / month
Linux

N/A

Unlimited

Unlimited

1
Cloud (SAN/NAS) with SSD

$42

30 Days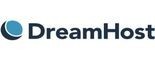 Linux OS
Unlimited Storage (Cloud (SAN/NAS))
Unlimited Bandwidth
Free Domain Registration
Hosting of Unlimited domains(sites) in 1 account
Account Setup - 8 Hours
Web Hosting, Domains, VPS, Dedicated and WordPress Hosting – DreamHost
Cloud Shared 1 for $0 / month
Linux

N/A

Unlimited

Unlimited

Unlimited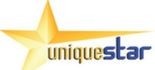 Windows OS
250GB Storage (Cloud (SAN/NAS) with SSD)
500GB Bandwidth
Free Domain Registration
Hosting of 1 domain(site) in 1 account
Account Setup - 24 Hours
Headquartered in London (UK), Unique Star is a full fledged IT company, delivering the quality and cost effective web solutions for the customers across the world. Unique Star operates from its multiple offices in different countries located in Pakistan, Indonesia, Saudi Arabia, Dubai (UAE) and Egypt.
Unique Star is also engaged in designing - development of websites, SEO, website marketing, multimedia solutions, eCommerce, content writing, logo design and graphics.
The sales team of Unique Star is available 24 hours a day and 7 days a week (excluding national holidays). The technical team Unique Star is available 24 hours and 7 days a week, via phone, emails and live chat (excluding national holidays). The billing team of Unique Star is available in UK working hours, via phone and emails (excluding national holidays).
Unique Star plans prices are competitive compared to the other web hosts and they feature unlimited disk space, bandwidth, email accounts and domains. Apart from this, Unique Star web packages come with free domain (with annual billing), 24/7/365 support and 99.99 uptime guarantee.
Unique Star provides anytime money back guarantee, that means you can cancel your hosting plan, and you will get a refund for the remaining term. However, this compensation will omit all setup fees or domain registration charges.
ECONOMY CLOUD 1GB RAM for $68 / month
Windows

N/A

250GB

500GB

1

1
Cloud (SAN/NAS) with SSD

$68

N/A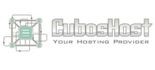 Linux OS
Unlimited Storage (Cloud (SAN/NAS))
Unlimited Bandwidth
Free Domain Registration
Hosting of 1 domain(site) in 1 account
30 Days Money Back Guarantee
Founded in year 2012, CubosHost is a London (UK) based web host, offering a range of web hosting solutions. CubosHost provides quality hosting on the latest hardware and software platform at an affordable price. CubosHost guarantees high-performance and robust solutions that help webmasters to develop their projects on the web. The web hosting solutions of CubosHost include, Cloud Shared Hosting, Cloud Linux VPS Hosting, Dedicated Servers, Domains name and SSL Certificates. CubosHost owns and operates their own server & network equipments in one of the leading data processing centres, Serverius B.V., in the Netherlands.

All Cloud Hosting solutions of CubosHost come with cPanel and Free 24×7 Tech Support. CubosHost's server experts are available 24×7 to help you with the initial configuration of virtual servers, as well as to answer all your questions. CubosHost offers a 30 Day Money Back Guarantee on all Web Hosting packages. If you decide to cancel your hosting service for any reason, within the first 30 days, you can get a full refund.
WebCloud Mini for $5 / month
Linux

N/A

Unlimited

Unlimited

1
Cloud (SAN/NAS)

$5

30 Days
No Plans found. No Plans found.
Join TheWebHostingDir.com
New to TheWebHostingDir.com?
Sign Up
Sign up to TheWebHostingDir.com
Forgot Password
Please enter your email address below. You will receive a link to reset your password.