Top 10 Windows VPS Hosting Services Compared
| | | | | | | |
| --- | --- | --- | --- | --- | --- | --- |
| Company | | | | | | |
| Plan Name | Windows SSD VPS - Opal | Windows VPS - TIER 2 | Contabo VPS L | V server Windows V20 | Windows VPS - VPS16384 | Windows Hyper-V Server Hosting |
| Price/Month | $12.00 | $21.50 | $23.60 | $9.70 | $59.95 | $99.00 |
| Windows VPS Rating &nbsp | See Reviews | See Reviews | N/A | N/A | N/A | See Reviews |
| Data Center Location | | | | | | |
| Maximum Ram | 1GB | 2GB | 14GB | 2GB | 16GB | 4GB |
| Disk Space | 40GB | 70GB | 1000GB | 300GB | 50GB | 200GB |
| Data Transfer | 500GB | Unlimited | Unlimited | Unlimited | Unlimited | 2000GB |
| Dedicated IP | 1 | 1 | 1 | 1 | 1 | 2 |
| Virtual CPU | 2 | 1 | 4 | 2 | 4 | 4 |
| Virtualization | Hyper-V | KVM | KVM | Hyper-V | KVM | Hyper-V |
| Remote Desktop &nbsp | | | | | | |
| IPV 6 &nbsp | | | | | | |
| Control Panel &nbsp | WebsitePanel | Other | N/A | Plesk | SolusVM | WebsitePanel |
| Fully Managed VPS | | | | | | |
| Money Back Guarantee | 7 Days | 30 Days | N/A | 30 Days | 30 Days | 7 Days |
| Port Speed | N/A | N/A | N/A | N/A | N/A | 1 Gbps |
| Backup Option | N/A | N/A | N/A | N/A | N/A | N/A |
| In The Business | 2003 | 2010 | N/A | 2009 | 2013 | 2006 |
| Live Chat Support | | | | | | |
| Phone Support | | | | | | |
| Ticket Resolution Time &nbsp | 1 Hour | 4 Hours | N/A | N/A | N/A | 2 Hours |
| Support Center Location &nbsp | | | N/A | N/A | | |
| VPS Setup Time | N/A | N/A | N/A | N/A | N/A | 4 Hours |
| Server Uptime | 100 % | 100 % | N/A | N/A | 100 % | 100 % |
| Hosting Assured Company &nbsp | | | | | | |
| Buy Now | | | | | | |
Windows OS
1GB RAM
40GB Storage (Pure SSD)
500GB Bandwidth
1 Dedicated IP
2 vCPU
Hyper-V Virtualization
Upload speed - 768.8 Mbps &
Download speed - 811.36 Mbps (Check our report)
Managed - Add-On Service
7 Days Money Back Guarantee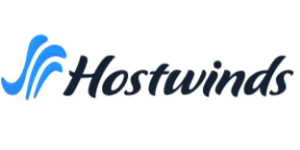 Windows OS
Remote Desktop Access
2GB RAM
70GB Storage (Pure SSD)
Unlimited Bandwidth
1 Dedicated IP
1 vCPU
KVM Virtualization
Upload speed - 226.48 Mbps &
Download speed - 653.18 Mbps (Check our report)
Fully Managed - included in price
30 Days Money Back Guarantee

Fabien Aubigne
&nbsp"I have more than 10 years of experience in developing and hosting websites and applications using di..."&nbsp Read More »
Windows OS
14GB RAM
1000GB Storage (Partial SSD)
Unlimited Bandwidth
1 Dedicated IP
4 vCPU
KVM Virtualization
Self Managed
Headquartered in Munich, Bayern, Germany
Windows OS
Remote Desktop Access
2GB RAM
300GB Storage (Partial SSD)
Unlimited Bandwidth
1 Dedicated IP
2 vCPU
Hyper-V Virtualization
Self Managed
30 Days Money Back Guarantee
Headquartered in Berlin, Bayern, Germany
Hosting, Online-Speicher, Homepage, Webshop & Server: STRATO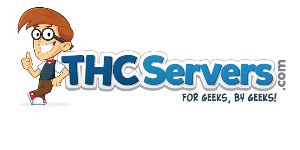 Windows OS
Remote Desktop Access
16GB RAM
50GB Storage (Pure SSD)
Unlimited Bandwidth
1 Dedicated IP
4 vCPU
KVM Virtualization
Upload speed - 16.52 Mbps &
Download speed - 22.44 Mbps (Check our report)
Self Managed
30 Days Money Back Guarantee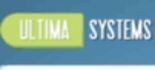 Windows OS
Remote Desktop Access
4GB RAM
200GB Storage
2000GB Bandwidth
2 Dedicated IP
4 vCPU
Hyper-V Virtualization
Account Setup - 4 Hours
Self Managed
7 Days Money Back Guarantee
Headquartered in Reno, Nevada, US

Diago
&nbsp"I recently ordered a Windows 2008 Hyper-V hosting solution from UltimateHosts and I am extremely imp..."&nbsp Read More »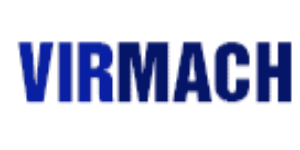 Windows OS
2GB RAM
30GB Storage (Pure SSD)
2000GB Bandwidth
1 Dedicated IP
1 vCPU
KVM Virtualization
Self Managed
Headquartered in Midwest City, Oklahoma, US
Cheap Windows VPS & Linux VPS - VirMach.com | The Best & Cheapest VPS Cloud Hosting
Windows OS
Remote Desktop Access
8GB RAM
200GB Storage (Pure SSD)
4096GB Bandwidth
1 Dedicated IP
8 vCPU
KVM Virtualization
Upload speed - 89.83 Mbps &
Download speed - 97.09 Mbps (Check our report)
Managed - Add-On Service
14 Days Money Back Guarantee

Marcus Janowski
&nbsp"I have been with Croatian Web Hosting VPS for almost 4 year now on their Windows Server 2008 R2. I h..."&nbsp Read More »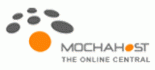 Windows OS
Remote Desktop Access
2GB RAM
80GB Storage (Partial SSD)
Unlimited Bandwidth
2 Dedicated IP
1 vCPU
Hyper-V Virtualization
Self Managed
Headquartered in San Jose, California, US
Founded in 2002, MochaHost is located in the heart of Silicon Valley ( San Jose, California), specializing in providing professional hosting, web design, e-commerce and marketing services.MochaHost appears too strict hiring the talent pool. The company believes that a good company consists of well-educated and experienced people and hence they don't hire anyone with less than 5 years of experience in the field.
The MochaHost staff holds degrees from the most prestigious schools, as well as certificates from the top industry leaders like Plesk, cPanel, etc.
MochaHost hosts their servers in some of the most advanced SAS 70 Type II certified data centers in the Chicago, Illinois with dedicated POPs in Virginia and California.
MochaHost datacenters are facilitated with the multiple Tier 1 telecom providers including AT&T, NTT and AboveNet, along with numerous private peering arrangements, fully redundant HA network architecture with no single points of failure, fail-over routing & extra capacity at core and edge routers, industry-leading network bandwidth capacity, over 40 Core IP POPs capable of delivering multiple-10GbE service and DDoS mitigation.
MochaHost boasts the discount for life, that means plan renewal fee will be the same as your initial plan price as long as you stay with MochaHost. Additionally, MochaHost provides 180 Days Risk Free guarantee on all shared, reseller & VPS plans.
MochaHost Business & Mocha plans include a FREE website builder with 500+ professional templates. Also the company offers life time FREE top level (com/org/net/info) domain name as long as you host with them.
MochaHost provides a 100% Uptime guarantee and you will get a discount or a month of FREE service, if they fail to meet the uptime guarantee.
MochaHost services are recognized by some of the reputed publications such as CNET, HostReview.com, WebHostingSearch.com, Top11Hosting.com, RateMyHost.com, FindMyHosting.com and WebHostingStuff.com. As far as MochaHost website is concerned, we found it little dense with plans, features, hosting badges and information.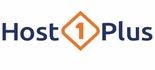 Windows OS
4GB RAM
100GB Storage (SATA)
6000GB Bandwidth
1 Dedicated IP
2 vCPU
KVM Virtualization
Self Managed
Headquartered in London, England, UK
Founded in year 2008, Host1Plus was built to create quality hosting services and long-term relationships with the customers. Currently, Host1Plus is having 8 server locations in Brazil, Germany, Lithuania, South Africa, Netherlands, United Kingdom and United States.
The company is registered at England & Wales, having the headquarters located at Kaunas (Lithuania) & London (United Kingdom) Host1Plus flaunts its fault-tolerant distributed storage that guarantees 99.9% uptime and solid security and unmatched speed.
The web hosting solutions of Host1Plus cover, VPS hosting (OpenVZ and KVM), Cloud servers, shared web hosting and reseller hosting. The technical support staff of Host1Plus is available on 24/7 basis, that means, when you have technical issues, general questions or you need some assistance, the support team will be there to help you out.
We could not locate the money back guarantee claims on their website. All servers hosted by the Host1Plus feature the Intel Xeon processors, SSD caching, 500 Mbps-10G uplink, IPv4/IPv6 support, free backups, 99.9% uptime guarantee, DDR4 error correcting-code RAM, KVM/OpenVZ virtualization technology and much more.
Join TheWebHostingDir.com
New to TheWebHostingDir.com?
Sign Up
Sign up to TheWebHostingDir.com
Forgot Password
Please enter your email address below. You will receive a link to reset your password.