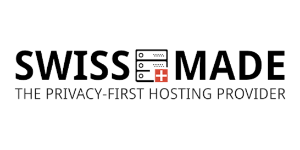 By : Anonymous

April 29, 2019
0
Helpful
0 of 0
found this helpful
"I want to share my experience with swissmade.host"
---
Windows VPS
VPS control panel has a very intuitive interface and multiple features like DNS zones, live CD etc. Provisioned servers are always up to specs I paid for, IOps and network speed are top-notch, thanks to full SSD storage and 10 gbps port connection. Support responds within a few seconds any time of the day.
It took like four hours to approve my order, probably my payment triggered some additional DDs, dunno.
User
I need my business to be outside of EU, though in actual proximity to customers from EU. Swiss-based hosting is a worthy investment for me.
Swissmadehost offers full privacy protection when you pay with crypto. Sign up under any random name to enjoy anonymous yet highest quality hosting service.
---