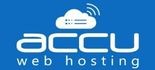 By : Pastor Mike Ayeni

March 07, 2019
0
Helpful
0 of 0
found this helpful
"Best free wordpress shared Hosting"
---
Shared Hosting
It is free and it actually works. It works with no hassles. It is also surprisingly fast which is a rare commodity when we talk about free stuff. I have been using it for quite a while now and it has always worked. No ads, no hidden fees, no surprises.
Nothing big. It really works. This is quite shocking as it is something really rare
Server Admin
It makes my website professional at very minimal cost (0.00 USD)
Yes
Yes
Give it a try if you're looking to start something.
---