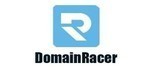 By : Granny Special

December 05, 2018
0
Helpful
0 of 0
found this helpful
"looking for expand my business.."
---
Shared Hosting
Thanks TheWebHostingDir for getting me touch with domainracer. they really help me to setup and start my stopped service. I am happy with there service and also plan to go with minimum of 3 year contract. thanks again both parties.
they don't offer windows server, only having linux based service...
User
very first speed of server and second support to setup business website
Yes , we are switching from "MilesWeb"
Yes
I don't have words, but I can only say go with domainracer
---