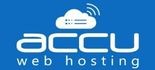 By : Softopia Tk

December 24, 2018
0
Helpful
0 of 0
found this helpful
"Best for wordpress"
---
Shared Hosting
Accuweb provides SSD hosting in a very reasonable price with all of the feature you need. I am running my site on Accuweb for more than 1 year i never felt any issue. Their customer support is best and they are always ready to solve the problem within 24 hours.
when you use their free plan they force you to write a review about them. However they don't force to to write only positive review, you can write whatever you want.
Server Admin
I am running a successfull WP blog.
No
Yes
Just try their free plan if you are starting a blog, surely you'll like it.
---