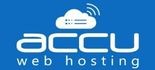 By : Vasilis Kanatas

November 29, 2017
0
Helpful
0 of 1
found this helpful
"High quality services and extremely fast responding to any help needed from user"
---
VPS Hosting
When I need to fimd someone to fix my server's or website's problem, I will find him within a few seconds at AccuWebHosting. This is the most important feature of a Hosting Company. To be able to answer to the client's needs within seconds. We live in the epoch of fast internet and everything else have to be fast in order to match with this service. Servers must be fast, programs must be fast, and of course support must be fast and efficient.
They do not have servers in Europe, at least for a simple Linux VPS that I use.
Server Admin
Yes
Don't Know
If you care about a fast and reliable answer then AccuWebHosting is your next Hosting company!
---