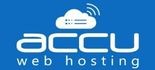 By : Anonymous

November 13, 2017
0
Helpful
0 of 0
found this helpful
"Reliable hosting company"
---
Shared Hosting
They support classic asp and I can actually get a human response from tech support. Most issues can be resolved reasonably fast and it usually only takes one or two emails to get any issues or service changes implemented.
They do maintenance updates in the late afternoon / early afternoons which can really dampen my online sales. I do get a lot of email spam even though I go to great lengths to minimize it. At least twice a year I go through issues were the server goes down at the same time every evening (10:30 pm PST).
Web Master
Having access to IIS for a share hosting account has been the greatest benefit to us.
Yes , we are switching from "Arvixe"
Yes
Live Chat has been nice since there always seem be someone there who can actually look at the issue while chatting.
---