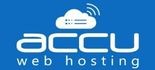 By : Sanja Hardik

November 11, 2017
0
Helpful
0 of 0
found this helpful
"Good hosting provider i have ever find for my windows hosting need"
---
Windows Hosting
Staff of accuwebhosting is supportive and hosting is reliable and cost effective.. They often send email about threats that may cause damage to VPS and offer various guide to prevent it in detail. overall this is best hosting provider with good service and reliability and they are providing all the services that they promise.
nothing to say here because its all good. i have never face any problem with them to dislike anything yet
Server Admin
Yes , we are switching from "Godaddy"
Yes
Best windows hosting provider with competitive cost
---