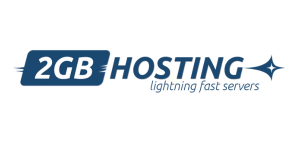 By : Anonymous

October 19, 2016
0
Helpful
0 of 0
found this helpful
"2GBHosting's Reseller hosting plans"
---
Shared Hosting
Web hosting is one of the many ways I can earn money by using the internet to my best advantage. With 2gbhosting, I got flexible reseller plans. I've registered for server space first and then decided how I wanted to use it. What's more, 2gbhosting provides me with everything that I need to resell the space I have with ease. There's the user-friendly cPanel which helps me track and manage clients and also keeps track of my revenue as well. Customer support is reliable enough that they help me do all the important stuff on-call, giving me the chance to start a small business plan. Even if I was new to the business back then (been subscribed for a year and a half), I was able to pick it up in no time since 2gbhosting gives me all the tools I need to be successful in reselling.
I haven't encountered any server issues, yet.
User
Yes
I would definitely recommend 2gbhosting if you plan to get cost-effective hosting plans, whether reseller, shared, vps or dedicated.
---