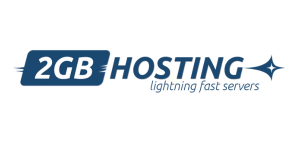 By : Amit Joshi

September 06, 2016
0
Helpful
0 of 0
found this helpful
"Fast, Reliable and Cheapest Hosting ever used."
---
Shared Hosting
2gbhosting has assisted me with relocating my existing website over to their services with ease. It's very user-friendly for beginners and my website being hosted on 2gbhosting's shared hosting plans are consistently up-and-running and stable. I recommend 2gbhosting if you want better performance at an affordable price. The company also offers decent features included in their basic offerings, such as my choice of disk space, control panel, and free site templates. You do get the flexibility to add these features as you need them.
There is nothing to dislike about their hosting services as I am using it from last 6 years without any trouble.
User
Yes , we are switching from "Micro Hosting"
Yes
---