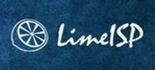 By : Cono Dalto

August 30, 2016
0
Helpful
0 of 0
found this helpful
"LimeISP is my favorite server host"
---
VPS Hosting
There's not a single best feature, between the price point, the reliability, and the friendly staff it was easy to decide that LimeISP is a quality host. I've used DewLance, and OVH, and both of them convoluted the registering process having my jump through hoops to prove my identity. With LimeISP I was treated like a regular person looking to buy a service. Anytime I needed help the staff was more than knowledgable, and even went above and beyond to help with some issues they didn't need to support me with.
There's really nothing I dislike about them, except that there's no spot for me to buy a hat/shirt to show my support.
Server Admin
The problems I ran into with OVH, and Dewlance were mostly due to support offering very limited help with my problems, so on top of receiving support from staff, the cost of my server rental is actually lower with LimeISP than it was with DewLance/OVH. I host a game tool to make the experience while playing a popular mobile game more enjoyable, and I do it as a non-profit, so switching to LimeISP definitely helped with peace of mind, and without hurting my wallet.
Yes , we are switching from "OVH.COM"
Yes
Whether you're a novice, or an expert when it comes to dealing with servers LimeISP is really easy to use. Anything I've needed help with staff was more than willing to offer their insight on the problem, and when it came time to upgrade my server to a larger provision than advertised the staff was very flexible, and willing to accommodate me. They've earned the position of favorite in my eyes, and for the price you definitely cannot beat the quality.
---