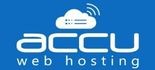 By : Peter OHanlon

July 22, 2016
0
Helpful
0 of 0
found this helpful
"12 Years With AccuWeb"
---
Windows VPS
Customer support
Cannot think of a negative.
Company Executive
Cost and customer support
Yes , we are switching from "Can't remember"
Yes
I've been with AccuWeb since May 2004 - over 12 years (the review site time scale only went up to 10 years - which tells you something). My business was lean in the early years. I'm not embarrassed to say I was attracted to AccuWeb because they were cheap. However, you don't stay with a third party service for 12 years because they're cheap. You stay with them that long only because of brilliant first class customer support and because they're still cheap. I'm a corporate exec doing his own IT. I contact Accu probably 5-6 times a year on various issues, and I believe they go above and beyond duty probably 50% of the time. I cannot issue a stronger recommendation than I do for AccuWebHosting.
---