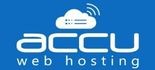 By : Jilesh Patadiya

July 07, 2016
0
Helpful
0 of 0
found this helpful
"Outstanding technical support"
---
Windows VPS
Cost of VPS & their technical support . I am very much impressed with their support team. I purchase a VPS and domain name from AccuWebHosting. I got great technical support from them and without any waiting time. No waiting time in chat and even my emails are replied in less than 2 hrs.They are very economical.
No downside. Everything is upto the mark.
Server Admin
I was looking for 100% uptime and super fast servers. Both of these problems are now solved with AccuWeb Hosting.
Yes , we are switching from "Exabytes Hosting"
Yes
Their Classic VPS series is equally good as their SSD servers.
---