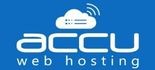 By : Pastor Mike Ayeni

July 06, 2019
0
Helpful
0 of 0
found this helpful
"Fantastic free wordpress hosting"
---
Shared Hosting
I love the fact that it works. It always works. There are no weird downtimes or offline issues. This is very rare when it comes to free services. It works, if free and surprisingly effective. I would recommend it to anyone that would like to get started while at the same time trying to cut costs.
Nothing, really. It really works. Storage, good, Speed, good. Price, FREE! what there to not like?!
Server Admin
Saving money. It helps with high hosting costs
Yes , we are switching from "Hostinger"
Yes
Don't be hearers only, just try it out. Give it a shot.
---