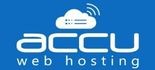 By : Alex Uuu

April 28, 2019
0
Helpful
0 of 0
found this helpful
" Free WordPress Hosting"
---
?????????? ???-???????
Free hosting. This is the only thing I needed. Private domain parking, subdomains. Standard administration tools. Available from other countries. MySQL management through standard applications. Ability to customize PHP
Writing these reviews. At the same time authorization on platforms is very curve, reviews do not appear, or are deleted by platforms. This platform. for example, it does not allow writing reviews in Russian.
????????????
---