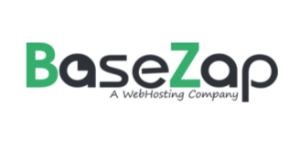 By : Rex Smith

March 21, 2019
0
Helpful
0 of 0
found this helpful
"A reliable, helpful, professional host"
---
Dedicated Servers
I'm an IT student and I absolutely LOVE BaseZap. As someone new to Web development I find the resources they provide are fantastic. You get all the standard services you'd expect from a Web host. And on top of that, they actually explain how to use everything. There are always really simple to understand articles on how to use parts of cPanel, or any other feature I'm unfamiliar with when I need it. Hosting with BaseZap is peace of mind I get knowing I can rely on quick, friendly technical support and expert resources is worth every penny.
Nothing as as of now. Hosting from more than 2.5 years and faced no issues so far.
User
Yes , we are switching from "Digital Ocean"
Yes
I will highly recommend BaseZap for world class services.
---