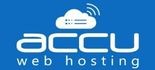 By : Primož ?erneli?

June 19, 2018
0
Helpful
0 of 0
found this helpful
"The best of the free hosting"
---
Shared Hosting
I really like about AccuWebHosting that it's really free and it's really fast, they have great support and webhosting is working 100%. So if you want to get free webhosting for every Accuwebhosting is the best.
Huh What do i dislike about AccuWebhosting? There is really nothing to dislike because they are the best
User
Speed
Yes , we are switching from "Namecheap"
Yes
Use it until it's still free =)
---