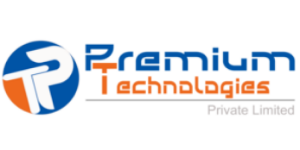 By : PICSS Islamabad

May 07, 2018
0
Helpful
0 of 0
found this helpful
"worpdress hosting experience"
---
Shared Hosting
Premium Technologies has been my go to managed WordPress host for a while now. If you are not an expert, or in my case, low in time, they can help you out. The support there is amazing, at least it has been for me.You can expect the best uptime there is and great hacker protection. Being a managed WordPress host, they update your themes and plugins for you, fixing up all issues that might arise before the hackers even notice them. Their blog is also a great help by providing you a lot of information and suggestions, it is the best host for beginners which need a Professional website without knowing anything about how to build it.As for the professionals, it is great for those that don't have enough time to manually update all plugins/themes and check if everything is working all the time. BUT, for the price money, they are very, very, very cheap.unless you feel you have absolutely no time to take care of the website and need it to be 100% hacker proof, 100% online and free of broken scripts. I recommend Premium Technologies for all newbies that don't have previous experience and need a professional website, because provides the best help; and for professionals that don't have time to manage the website. I manage over 20 websites on a daily basis (including posting and adding content), while I host on a lot of other hosts (shared and VPS), I still use Premium Technologies for websites I have build for my clients and when they pay for the management.
there control panel have least features i think there control panel should be more advanced and good but overall very good
Company Executive
we have solved our business IT solutions with this company
Yes , we are switching from "Centox Host"
Yes
Yes i am recommedning this company to all looking for cheap services
---