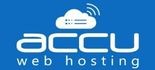 By : Wil Lins Social Media

March 19, 2018
0
Helpful
0 of 0
found this helpful
"willins.com.br"
---
Wordpress Hosting
After putting AccuWebHosting services to the test, we were deeply impressed with the company's account management interface. The colorful and intuitive service puts important information at users' fingertips without burying access to support teams or new services. Customers can quickly add features and computing power, including vCPUs, SSL certificates, spam protection, and content delivery networks, with just a few clicks of the mouse.On the support front, a live chat window is always on standby to connect you to AccuWebHosting technicians 24/7/365. The ticketing system is equally intuitive, and we appreciate the comprehensive knowledgebase. AccuWebHosting makes all these resources seamlessly available to customers with all levels of expertise.
While not as cheap as some of the bargain-basement hosting providers, AccuWebHosting is priced very competitively for mid-tier services that appeal to both tech-savvy developers and those just getting ready to launch their first site.
Do utilizador
visibility with external ads to access the website, and I already have a more professional view of my services, bringing my clients to the new level and offering a new way of displaying my portfolio.
sim
sim
AccuWebHosting wraps an impressive array of highly technical features into user-friendly hosting packages suitable for a wide range of users. We particularly appreciate how the company gives equal hosting attention to Windows and Linux plans — many hosts completely ignore the Microsoft operating system or offer limited plans at higher prices. AccuWebHosting, however, especially excels with affordable and performant Windows VPS. Classic VPS plans on either operating system can be upgraded to include solid-state drives or high-availability cloud infrastructure, and customers with smaller hosting needs find many of the same options available with shared hosting. Add in an above-average uptime guarantee, along with free backups and migrations, and AccuWebHosting will surely not disappoint.
---