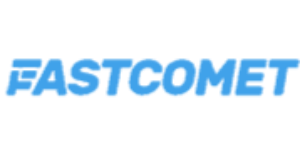 By : Anonymous

March 22, 2018
0
Helpful
0 of 0
found this helpful
"finally made the switch in providers"
---
Shared Hosting
customer service and speed of servers have been the best things about fast comet so far. made the switch in providers for price but has been a pleasant surprise of the quality so far. moving the 3 sites to their servers was a great service and that alone would make the price worth it.
nothing that I can think of, the transition was seamless for 3 sites
Web Master
we needed to move to something more economical and glad we ended up with fast comet. customer service and speed were a great bonus
Yes , we are switching from "godaddy"
Yes
was a little hesitant on making the move but glad we did move from godaddy. the pricing is easier to manage - godaddy never clearly shows what the charges are and with 3 sites on automatic renewal, it wasn't easy to manage. fast comet has a clear interface and billing and what you're paying for and when it's coming up for renewal.
---