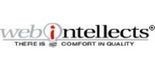 By : Frank?Wennigton?
January 26, 2010
0
Helpful
0 of 0
found this helpful
"Quality Service Provider"
---
Shared Hosting
I'm pretty happy to get the quality of services for my non-business web site that I do with WI. I decided to give them a go for my current project and I have found them to have some of the best services I had ever had. The main quality for me is server and network uptime and they have been at 100% from what our monitoring service tells us. This is higher then where I have a few other sites hosted so that was actually a big surprise considering I pay half at WI. Their customer support has been fast and skilled through chat in the few times I have had to contact them.I have posted other reviews about host only to have them go downhill. I hope this is not the case here as I am very happy so far.
---