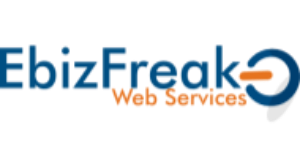 By : Anonymous

December 12, 2017
1
Helpful
1 of 1
found this helpful
"The value for money hosting provider, I just recommand it"
---
Shared Hosting
They are value for money and they provided us best technical support as I was newbie on this we stuff. Their control panel offers various advance tools like one click site-map generator, .htaccess generator, which made my worries to a little. Control panel has feature of redirection which you can use to redirect any page to your any other website. I just got started and quite satisfied with the services. They suggested me to write this review and I am delighted to write this.
TLD registration other than .com, .org or .info is is costly than others
Web Master
We are a Indian based detergent Brand and wanted to have a web presence. Initially started with Godaddy and then switched to Ebizfreak.
Yes , we are switching from "Godaddy"
Yes
I must say that you should get a try. It may be well suited to you as well.
---