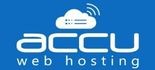 By : Semar Lathifa

November 19, 2017
0
Helpful
0 of 0
found this helpful
"Windows VPS"
---
VPS Hosting
Eventhough my VPS package is not fully managed yet they provide complete support and their servers are really good compared to others in the market, very reliable and hassle free. Needed their support during the setup and they were bang on with the support and so good is their server, we hardly needed any support after that.
In the windows VPS, smartermail has had some issues in the past especially spam mailing but they gave us a upgrade and after that we haven't had any issues with outgoing spam as well.
Server Admin
We have been hosting more than 100 websites as well as providing email service and accuweb VPS provides perfect platform to our services and we are happy to associate with them
Yes , we are switching from "Mocha Web Hosting"
Yes
We highy recommend their VPS services and if your looking for a fast reliable server then don't look any further, Accuweb is the perfect people to associate with
---