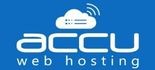 By : Garrett Suzak

October 31, 2017
0
Helpful
0 of 0
found this helpful
"Hands off, convenient, hassle free. "
---
Shared Hosting
Excellent and fast customer service. Submitted a ticket recently and had my site transferred within hours. Most of that time was delays between when they responded and when I replied back. A plus service on both of my accounts.
Mobile site is kinda clunky to use. Although I don't use it often.
Web Master
Hosting my company resources. Couldn't do it without a proper cpanel.
Yes , we are switching from "Hostpapa"
Yes
If you've struggled with sleazy or incompetent support from other hosting companies, give Accuwebhosting a go!
---