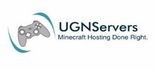 By : Anonymous

October 31, 2017
0
Helpful
0 of 0
found this helpful
"Great hosting company with amazing support"
---
Shared Hosting
Support is very very fast and the staff know what they are talking about and know how to efficiently fix an issue which is outstanding given the short time they take for that. Overall, they are great at what they do.
There is nothing that can be majorly disliked, apart from the panel which is sometimes subject to confusion, but when you learn how to use it, the panel is actually very efficient and fast.
Company Executive
Hosting there solves my problems for a lot of the software we use, as they are super cheap but their servers' performances are outstanding for that price range, which is amazingly helpful to cut down all web related costs.
No
Yes
UGNServers LLC. is a company like no other which knows how to provide fast, efficient and professional support for outstanding prices.
---