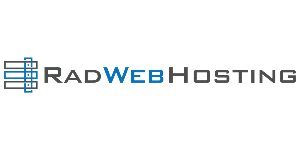 By : Shane Birchfield

March 10, 2017
0
Helpful
0 of 3
found this helpful
"Solid VPS Hosting"
---
VPS Hosting
Rad Web Hosting is a great VPS provider for our Linux Unmanaged VPS Server. The service is reliable (0 downtime thus far) and the support staff is responsive and friendly. We have a single CPU 4GB RAM 50GB Disk (RAID 10) CentOS VPS server that we host a few websites on. The user interface is easy to use and offers quite a few functions such as vnc and IP management. The service is a great value for the money. I very highly recommend the VPS servers.
Nothing to report so far. Knock on wood, the experience we've had has been stellar.
Server Admin
Hosting websites
No
Yes
Go for it! I am a satisfied customer.
---