Web Hosting Providers from Sweden
Sweden is country which having the export oriented industries and the mainly more depended on the export work of the Europe. The web hosting business in Sweden also growing day by day as there are many companies which providing the service to the small and large businesses of the Sweden.The companies in Sweden are loopia.se; binero.se host, crystone.se, levonline.se, glesys.se.com, surftown.se etc are a company which provides the different types of the server like VPS, Dedicated, Linux, and Windows etc.The Science and technology is highly developed sectors in Sweden which made great development in the economy of Sweden and worldwide. The Stockholm is the capital of Sweden and it is the largest city of the Sweden. There are also many companies which provides the low cost and affordable service which will make the services to clients across the globe, produces more profits, improve customer service, increase competence, and enhance communications.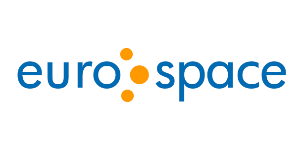 Euro Space
- Since 2007
(Sodermanlands lan, Sweden)
Hosting Plan
Disk Space
Data Transfer
Email Accounts
Price
EURO Standard

EURO Standard for $3.2 / month

SATA

$3.2

$9.6

$19.2

$38.4

15 Days

4GB
800GB
10
$3.2
EURO Business

EURO Business for $6.71 / month

Linux

N/A

6.5GB

Unlimited

Unlimited

Unlimited

6.5GB
Unlimited
Unlimited
$6.71
EURO Ultimate

EURO Ultimate for $7.99 / month

Linux

Yes

14GB

Unlimited

Unlimited

Unlimited

$7.99

$23.97

$47.94

$95.88

15 Days

14GB
Unlimited
Unlimited
$7.99
Join TheWebHostingDir.com
New to TheWebHostingDir.com?
Sign Up
Sign up to TheWebHostingDir.com
Forgot Password
Please enter your email address below. You will receive a link to reset your password.