Web Hosting Providers from Portugal
Portugal is the country having the developed economy but there is corruption which influences the growing economy of the world. The Portugal is having the great aero space industries center. The business in Portugal conducted by various companies which provides the different types of the server to the small and large businesses of Portugal.The companies in Portugal are Efeito.net, Myinternethost; Lazymedia etc are a company which provides the service from many years and have the great experience in their field which makes them to provide quality and best service to their customers.The major cities like Lisbon, Porto, Amador etc from these the Lisbon is the capital and largest city of Portugal. In Lisbon there are also many companies which provide the service to the entire Portugal. The companies are to owns their servers and resells their web space to individuals, organization and resellers to own their own websites.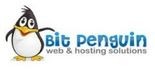 Hosting Plan
Disk Space
Data Transfer
Email Accounts
Price
Starter Hosting Package

Starter Hosting Package for $2.75 / month

Linux

Yes

500MB

10GB

Unlimited

1

$2.75

$8.26

$16.53

$30.3

30 Days

500MB
10GB
Unlimited
$2.75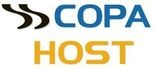 Hosting Plan
Disk Space
Data Transfer
Email Accounts
Price
Economy Hosting

Economy Hosting for $2.26 / month

Linux

N/A

100GB

1000GB

Unlimited

$2.26

$6.78

$13.56

$27.12

N/A

100GB
1000GB
Unlimited
$2.26
Value Plan

Value Plan for $3.4 / month

Linux

Yes

500GB

Unlimited

Unlimited

Unlimited

$3.4

$10.2

$20.4

$40.8

N/A

500GB
Unlimited
Unlimited
$3.4
Join TheWebHostingDir.com
New to TheWebHostingDir.com?
Sign Up
Sign up to TheWebHostingDir.com
Forgot Password
Please enter your email address below. You will receive a link to reset your password.