Shared Hosting Lebanon
The economy of the Lebanon is still in developing stage where you can find the agriculture as least growth and industries are of the small and mainly private sectors. If we talk about the online business in the Lebanon than there are many online business in which business is one of the business which is growing and still in developing stage.The business in Lebanon are conducted by web hosting companies like lebweb.com, lebvision.com, Mesotek softwaresolution.pvt.Ltd etc are the companies which provide the best service to the clients of the Lebanon.Beirut is the capital of the Lebanon and it was named among the top place to visit in world. There are some companies in Beirut which also helps all kind of business with their flagship products and packages.
Web Host
Head Quarter And Server Location
Shared Hosting Plan
View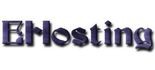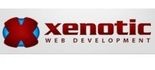 Abra, Facing Markaz Al Rahma Al Karim Bldg. 2nd Floor Saida, Lebanon
Lebanon, Lebanon
Forgot Password
Please enter your email address below. You will receive a link to reset your password.