Web Hosting Providers from Israel
Israel is the country having the rapid industrial sector due to heavy industries emerged in the Israel. Israel is the global leader of geothermal energy and water conservation. The online businesses like the have the great impact on the IT sectors of the Israel.The business in the Israel are Top service host, Web gate Internet Solution, cleverdot.com, netvision.net etc are the companies in Israel which provides all the different types of services in Israel. The huge companies like the Silicon Valley, Microsoft, Intel has first built their research and development centers in Israel.Jerusalem is the capital of the Israel. Israel provides the most reputable and reliable hosting providers acting on the market. Israel for individual and small business needs at the most affordable prices on the market. They provide your company with not only outstanding security features, but also unmatched reliability and performance.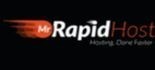 Hosting Plan
Disk Space
Data Transfer
Email Accounts
Price
RAPID I

RAPID I for $4.49 / month

Linux

N/A

5GB

50GB

Unlimited

3

5GB
50GB
Unlimited
$4.49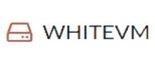 Hosting Plan
Disk Space
Data Transfer
Email Accounts
Price
ADVANCED PLAN

ADVANCED PLAN for $3.95 / month

Linux

N/A

20GB

200GB

Unlimited

Unlimited

SATA

$3.95

$11.85

$23.7

$47.4

N/A

20GB
200GB
Unlimited
$3.95
Join TheWebHostingDir.com
New to TheWebHostingDir.com?
Sign Up
Sign up to TheWebHostingDir.com
Forgot Password
Please enter your email address below. You will receive a link to reset your password.