Web Hosting Providers from Hungary
The climate of Hungary is continental with hot summer and frigid to cold snowy winters. There are huge automobile companies like General Motors, Suzuki, and Audi etc which make the tremendous growth in the automobile industries. The business in IT sector also have rapidly grown world wide. The companies helps large and small business to host their websites. The companies Hungary are Combell.com, enexis.hu, xhu.hu, globalsoftware.hu, parkhosting.hu etc are some companies which provides the different types of the service such as window hosting, Linux hosting, Domain registration, Business e-mail hosting etc. The Budapest is the capital of Hungary. The ExpatTech is a rapidly growing technology and web design company based in Budapest, Hungary. The ExpatTech provides you service that is highly accessible and able to immediately understand what clients need. They committed to the customer to give the highly professional tech support, outstanding web and graphic design services and most professional services at the most competitive prices.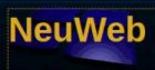 Hosting Plan
Disk Space
Data Transfer
Email Accounts
Price
DIN 1000

DIN 1000 for $4 / month

Linux

N/A

1GB

Unlimited

Unlimited

2

1GB
Unlimited
Unlimited
$4
DIN 5000

DIN 5000 for $8 / month

Linux

N/A

5GB

Unlimited

Unlimited

5

5GB
Unlimited
Unlimited
$8
Join TheWebHostingDir.com
New to TheWebHostingDir.com?
Sign Up
Sign up to TheWebHostingDir.com
Forgot Password
Please enter your email address below. You will receive a link to reset your password.