VPS Hosting Tennessee
Tennessee is the state in the US. Tennessee is the 17th largest state by population in US. Tennessee has major industries of the agriculture, , manufacturing, and tourism. The climate of the Tennessee is the sub tropical humid climate.
Web Host
Head Quarter And Server Location
VPS Hosting Plan
View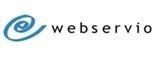 2575 Willow Point Way Suite 103 Knoxville, TN 37931,US
Tennessee, US
Login to TheWebHostingDir.com
Sign up to TheWebHostingDir.com
Forgot Password
Please enter your email address below. You will receive a link to reset your password.