VPS Hosting Nebraska
Nebraska is the State of the US. As the Ohma is the largest city of the Nebraska where there are emerges of the huge industries like ConAgra, Mutual of Omaha, InfoUSA, TD Ameritrade, West Corporation, Valmont Industries. The technologies industries like Nebraska Network, Property Source, Sterling Group, LLC etc are some industries emerged in Ohma.
Web Host
Head Quarter And Server Location
VPS Hosting Plan
View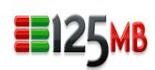 Login to TheWebHostingDir.com
Sign up to TheWebHostingDir.com
Forgot Password
Please enter your email address below. You will receive a link to reset your password.