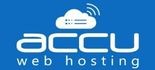 By : Angitta Naracova

June 10, 2018
0
Helpful
0 of 0
found this helpful
"Great Wordpress Hosting "
---
Wordpress Hosting
The first thing I impressed with AW Hosting is their support is really fast. For any ticket you open, for asking or for anything. Their will very fast to replied it. At the same time. the server for Wordpress is really great. My blog which is made by WP, is really fast access. Really satisfied with their hosting. Even if, my country is far away from their server location, compared with other hosting I ever tested, it still really fast to access and open it.
I still not find any dislike about their services to me untill now
Web Master
The uptime, which is really great, and also access very fast from around the world
Yes , we are switching from "it was local hosting before"
Yes
If you looking for fast hosting especially for wordpress, try to consider using AW Hosting. I really satisfied till now. Not only the support, but their server also great
---