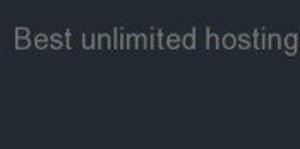 By : Katarina Blaskovic

March 20, 2018
0
Helpful
0 of 0
found this helpful
"This is the best i found in hosting industry"
---
Shared Hosting
Well, in my country, all hosting company have a big prices, and dont give nothing more then Moderatus, so when we found them, we go with their cheapest plan, $10/year, and for 4 years from now, there was no problem at all. We used only two other company before, so i cant say this is the best, but for us it is.
There is no such a thing i dont like, sometimes its litlle slow openning my site, but there is not a problem.
Company Executive
Yes
Yes
Offcourse i recomend...
---