0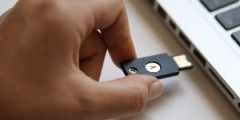 At NodeSpace, we take the security of customer accounts very seriously. We've implemented various security controls over the years from Support PINs that enable staff to access and validate your accou...
1 Two-Factor Authentication on all sha...
17th Apr, 2017
At NodeSpace, we take our customer's security very seriously which is why we have enabled Two-Factor Authentication (2FA) on all of our shared cPanel hosting accounts. All customers have to do is simp...
2 NodeSpace Offers Let's Encrypt SSL o...
24th Jan, 2017
NodeSpace is a proud provider of Let's Encrypt certificates! Our shared hosting servers have all been upgraded to offer all customers free Let's Encrypt certificates automatically on all websites and...