HostingPartner is a Italy Based Web Hosting Company providing hosting services to the to Personal and Enterprise. It is widely known in Italy for the quality of support and the innovative technologies provided.
Shared Hosting Plans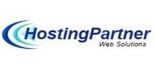 Linux OS
500MB Storage
5GB Bandwidth
Free Domain Registration
Hosting of 1 domain(site) in 1 account
Account Setup - 1 Hour
Linux Entry for $1.5 / month
VPS Hosting Plans
Windows VPS Hosting Plans
Join TheWebHostingDir.com
New to TheWebHostingDir.com?
Sign Up
Sign up to TheWebHostingDir.com
Forgot Password
Please enter your email address below. You will receive a link to reset your password.