CorelloHosting is a global leader in Website Design, Web Development, Shared Hosting, Reseller Hosting, Hosted Exchange, & Dedicated Managed IT Solutions. With offices located all across the U.S.A. and Canada our Domestic Branding is matched to no other. And with a growing international market. CorelloNetworks, Inc. our parent company has Datacenters and locations in the United States, Canada, United Kingdom, Dubai, Africa, Japan, Hong Kong, and South America. The services of CorelloHosting is not limited to just managed IT solutions we also offer Broadband Cable, High-Speed Internet, Digital Voice, and Hosted PBX Systems. CorelloHosting is the brand you can trust backed with hundreds of millions dollars of capital we are here to stay. 
 
 CorelloHosting is a privately held company founded in 2007 by founders Sean McKnight& Mark Barbour owners & founders of CorelloNetworks, Inc. our parent company. Our main vision was to attract new technologies to the market by adding basic core values that many of our bigger competitors have just simply forgotten or simply don't care about any more. And after years of research we saw the need to deliver enterprise solutions for the small business owner that for years has been out of reach. We stand behind our products so much we decided to not only offer these services to companies and consumer buyers but use each and every service and product to operate our business. That's one thing we can say that no other company can say. 
 
 CorelloHosting provides the universal platform for the delivery of any digital media from any point of origin across virtually any network to any person on any Internet-enabled device anywhere in the world.
 
 We have developed a network that is of the future. Our team has over 25 years of experience in the industry. We have the most robust hosting network above any other hosting company in the world. CorelloHosting is a dynamic young company founded by web hosting veterans. In 2006 we decided to strike out on our own after many years of experience in the industry. Our goal is simple: we want to get to know your business, and everything we can do to support it.
 
 As a starting point, we've built a solid technology foundation. We use only Dell Servers which offer exceptional performance and proven reliability. Our current configuration features Quad Core Xeon 3.3GHz processors (that means each server contains twelve 3.3GHz processors, each of which is Quad Core) with 24GB of RAM
 
 Our owned operated Datacenters are located in Philadelphia, Baltimore, New York, Chicago, Florida, Dallas, Fort Worth, TX., Atlanta, Utah, Denver, Berkshire UK, and Singapore ASIA. We keep our Datacenter safe and secure through (4) four levels of precautions.

Data Center Level: On-site private police, redundant switches, routers, power systems, fire suppression systems, and air conditioning systems.Network Level: 24/7 monitoring, multiple Tier1 bandwidth providers, an Overlay Network that delivers your data to website visitors using the fastest and least congested path at any given point of timeServer Level: We keep a supply of hard drives, network cards, processors, motherboards, and every other piece of equipment that has a remote chance of failure.Data Level: We use multiple-SCSI backup cluster systems for data storage and recover And of course, we have 27/7/365 support team who's standing by-right now!!!-to assist you. The way we see it, we're building tomorrow's industry leaders. We hope to earn our place by being the best hosting partner you can find. Please take a look around our website and contact us if you have questions, comments, suggestions or even complaints. Any feedback you provide will help us serve you better in the end.


Shared Hosting Plans
VPS Hosting Plans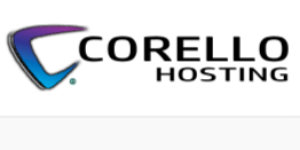 CentOS
512MB RAM
20GB Storage
350GB Bandwidth
2 Dedicated IP
Virtuozzo Virtualization
Self Managed
30 Days Money Back Guarantee
Headquartered in Philadelphia, Pennsylvania, US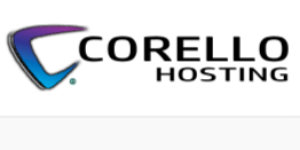 CentOS
1GB RAM
60GB Storage
3000GB Bandwidth
2 Dedicated IP
Self Managed
30 Days Money Back Guarantee
Headquartered in Philadelphia, Pennsylvania, US
Dedicated Hosting Plans
Login to TheWebHostingDir.com
New to TheWebHostingDir.com?
Sign Up
Sign up to TheWebHostingDir.com
Forgot Password
Please enter your email address below. You will receive a link to reset your password.