What is Leaseweb BV Hosting?
LeaseWeb - part of the OCOM Group - is one of the world's largest hosting brands offering a broad portfolio of public and private cloud, bare metal servers, colocation and CDN services, all backed by a low-latency global network with over 5.5 Tbps of capacity. Currently, LeaseWeb owns and operates approximately 65,000 servers which are hosted in our data centers across Asia, Europe and the U.S.
Shared Hosting Plans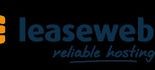 Linux OS
1GB Storage (SATA)
100GB Bandwidth
Free Domain Registration
Hosting of Unlimited domains(sites) in 1 account
(Dallas, US),
(Amsterdam, Netherlands),
(Singapore, Singapore)
M for $5.67 / month
Linux

N/A

1GB

100GB

100

Unlimited
SATA

$5.67

$17.01

$34.02

$68.04

N/A
VPS Hosting Plans
Dedicated Hosting Plans
Join TheWebHostingDir.com
New to TheWebHostingDir.com?
Sign Up
Sign up to TheWebHostingDir.com
Forgot Password
Please enter your email address below. You will receive a link to reset your password.