Dedicated Server Hosting Peru
Peru is a country which generally emerged in fishing and import export businesses and the main partner in this business is America. The other business is also flourished in Peru such manufacturing, tourism. Online business like , web developing which make growth to the IT sectors.The companies in Peru are seoperu hosting, hostingperu.com; AQP host, hostper.com etc are the some hosting companies which provides the different types of the service in PeruThe Lima is the largest and capital city of Peru which also industrial and financial sectors of Peru. There are also many companies in Lima such as volperu, microec.com etc are companies in Lima which are top companies for providing the service in Peru.
Web Host
Head Quarter And Server Location
Dedicated Hosting Plan
View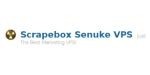 Forgot Password
Please enter your email address below. You will receive a link to reset your password.