Dedicated Server Hosting Hawaii
Hawaii is comprised of a chain of 132 islands. Hawaii is home of the world\'s most active volcano, the crater of Kilauea on Mauna Loa. Sandy beaches, towering volcanoes, and lush valleys lure thousands of tourists each year to this tropical paradise. The nickname of Hawaii is the Aloha State. The industries play a small role in the Hawaiian economy so there are not many companies in Hawaii. There are very few technology companies in Hawaii like companies, Networking, Hardware companies etc.
Web Host
Head Quarter And Server Location
Dedicated Hosting Plan
View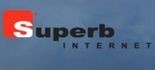 Login to TheWebHostingDir.com
Sign up to TheWebHostingDir.com
Forgot Password
Please enter your email address below. You will receive a link to reset your password.