Dedicated Server Hosting Egypt
The Egypt is kind of Country where you can found the arable land for the agriculture cultivation. Egypt is famous for the ancient civilization and Giza pyramid complex and its Great Sphinx. The companies in Egypt are Ramhost.com, Egypt hosting .com, 4Qdomains etc are companies which provides the high quality standards service in the Egypt.Egypt is considered as the most developed and diversified economies in the world. The national production of Egypt is the same from all the sectors of the country. Rama host is the hosting company which provides the professional solution services for small and medium sized businesses world wide.The companies like Microsoft, Oracle and other major corporations. The Egypt have the other companies like 4Qdomain, 4Qhost, ITekHost, Nile Host, spec Egypt hosting etc are companies in the Egypt which provides the same quality of service and support for the personal and small business user that is usually only afforded to the larger companies.
Web Host
Head Quarter And Server Location
Dedicated Hosting Plan
View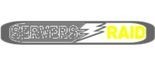 Street: 716 Akher faisal City: Giza State/Province: Rimaya Postal Code: 89723 Country: EG
Ad Daqahiyah, Egypt
Forgot Password
Please enter your email address below. You will receive a link to reset your password.