Dedicated Server Hosting Costa rica
Costa Rica is the country having been listed in the world?s 22 older democracies. Due to the tropical climate throughout the year the Costa Rica have many microclimates depends on the elevators. The businesses in the Costa Rica are growing in the sector like pharmaceuticals, financial outsourcing, , software development, and ecotourism.Costa Rica is famous for its gourmet coffee beans and there are many national parks and protected areas in the country. The Costa Rica heavily depends on the agriculture, tourism and electronics goods. The companies like Dotanything.net, cyberfuel.com, Brandnewdns.com etc.The CostaRicaServers.com is the company which provides a secure, fast, and cost-effective environment for your servers with a guaranteed network uptime based in Costa Rica. As they have the colocation, dedicated server and virtual private server plans: Like this there are many companies which provide the best service to the clients of Costa Rica and worldwide.
Web Host
Head Quarter And Server Location
Dedicated Hosting Plan
View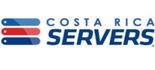 #501 Trifami, Avenida 1, Calle 2, San José Costa Rica. PO box. 6-1000
San Jose, Costa rica
Forgot Password
Please enter your email address below. You will receive a link to reset your password.