Dedicated Server Hosting Chile
The world?s driest desert Atacama is located in Chile. Chile is rich in forests and grazing lands and features a string of volcanoes and lakes. It is most stable and prosperous nation in South America. The world?s largest copper producing industries are in Chile and the other industries like business. Transportation, manufacturing, agriculture etc.The companies in Chile are lycos.cl, chilecom.net, virtualbytes.cl, 123hosting.cl, superhosting.cl. etc are hosting company in Chile which provides the different types of hosting like Linux hosting, e-commerce hosting, php hosting. etc.Global Chile is the company which provides the shared and reseller packages. They also provide the full featured hosting plan on fast servers with 99.9% uptime. So like this there are many companies provide the service in Chile and provide the Flagship product to their clients.
Web Host
Head Quarter And Server Location
Dedicated Hosting Plan
View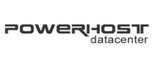 Forgot Password
Please enter your email address below. You will receive a link to reset your password.