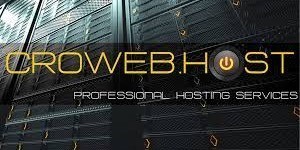 WS Blade FOUR
Do you need high performance workstations with the security and manageability of the data center? This excellent workstation infrastructure combines the centralized, mission-critical control and security of the data center, with seamless, on-demand workstation performance, providing the flexibility to support professionals in multiple work locations.
Key Features:
- Server model: HPE ProLiant WS460c G8 Blade Server
- CPU: 2x Intel® Xeon® E5-2630 v2 (15M SmartCache, 2.60GHz, 7.2 GT/s Intel® QPI)
- HDD: 4TB Enterprise SATA @7.2k / 2.4TB Enterprise SAS @10k / 1.92TB Enterprise SSD
- Storage Controller: HPE Smart Array P220i with 512MB of flash backed write cache (FBWC)
- Memory: 64GB ECC DDR3 Registered (RDIMM) RAM
- 1x Public IPv4 address (up to /26, per request)
- Remote Monitoring and Management: HPE iLO4 Advanced
- 2x 10Gbps server port, 300Mbps dedicated link speed
- Allowed Monthly Bandwidth: 30TB
- Controlled working conditions in our Data Center
- Network Uptime Guarantee 99.99% (SLA)
- Power Uptime Guarantee 100% (SLA)
___
* If offered configuration does not suit your needs, please contact us. We'll work the server according to your wishes!


Server Details (Hardware)
Server Details (Features)
Operating System, Control Panel, Payments & Misc
Croatian Web Hosting Hosting Support Features
Additional Information About Croatian Web Hosting