Cloud VPS Hosting Mexico
Mexico is the 5th largest country in America. Mexico is having the mixed economy and there area many heavy industries emerged in Mexico. Mexico is famous for its automobile industries which consist of the General Motors, Ford and Chrysler. Later on there were other brand also emerged in Mexico. The other sectors like manufacturing,. Agriculture, , transportation, telecommunication etc.The companies in Mexico are triara.com, interplanet.com, newbox.com. internetworks.com, xpress.com etc are companies emerged in Mexico which provides the good service, good prices, and above all, they have a personalized attention and support.Mexico provides the hosting service but to have a web hosting from the Mexico is also one benefits such as it provides the service whose costs are very low and their services are much better than other companies in Mexico.
Web Host
Head Quarter And Server Location
Cloud VPS Hosting Plan
View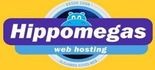 Hippomegas Web Hosting Guadalajara S/N, Iguala, Gro., México.
Guerrero, Mexico
Forgot Password
Please enter your email address below. You will receive a link to reset your password.