Cloud VPS Hosting Ireland
There was wide growth in economic of the Ireland by this one the economist said that Ireland is the best place to have the quality of life. The economic growth was high because of the low corporation tax. If we the online businesses in Ireland which is growing tremendously it is because of the businesses, web design, E-commerce marketing, search engine marketing etc.The companies which provide the quality service are host Ireland, blacknights hosting solution, ieinternet.com, register365 etc are companies which provides the service to entire Ireland which provide the different kind of services like vps hosting, shared hosting, dedicated server hosting, advanced hosting, business hosting etc.The Ireland companies always give the benefits like e-commerce solution, customized mail solution, domain name etc. They provides on Irish web servers, provider of professional for Irish businesses and individuals.
Web Host
Head Quarter And Server Location
Cloud VPS Hosting Plan
View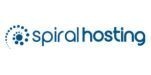 3rd Floor, 60 Great Victoria Street Belfast, BT2 7ET, N Ireland
Carlow, Ireland
Forgot Password
Please enter your email address below. You will receive a link to reset your password.