Cloud VPS Hosting Denmark
Denmark is considered as the happiest place in the world. It also considered as the second most peaceful country in the world after New Zealand. Denmark is having the least corrupt country in the world. There is the temperate climate in Denmark. The businesses which provides the affordable price hosting service in Denmark.The companies in Denmark are Team Internet, Step Host, Digidotz, Easy speed Aps, Sec Point.com, Unit Speed Host, 24Hosted.com are the hosting companies which provides the affordable UNIX Linux and windows shared hosting accounts, dedicated servers, domain registration and much more. We provide support 24x7x365 by chat, ticket and phone.The capital of the Denmark is Copenhagen. The international companies like CSC, Microsoft, Dell, Nokia etc are the MNC companies emerged in Denmark. The Unit Speed Host, Easy Speed Aps, Digidotz etc are the top most companies in Denmark which provides the best value package to the clients of the Denmark.
Web Host
Head Quarter And Server Location
Cloud VPS Hosting Plan
View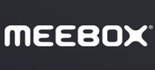 Forgot Password
Please enter your email address below. You will receive a link to reset your password.